TEDxSantaCruz
held its inagural event June 11, 2011 under the theme of "Engage!". Jon Luini is a co-organizer/speaker curator and Technical/Music Director and Sheila Schat provided Audience Curation.
About Chime Nonprofit Communications
Sheila Schat, Partner
Sheila Schat is a partner of Chime Interactive, managing Chime Nonprofit Communications. Sheila brings a keen sense of storytelling and communications strategy to all aspects of her work. Prior to joining Chime Interactive, Schat worked for ten years for Santa Cruz Community Credit Union, a leading community development credit union, where she developed collaborative and innovative asset building programs for underserved communities and a triple bottom line organizational commitment with effective measurement tools. She also worked for ten years as a Program Manager for the Life Balance Institute in Marin County, CA. Sheila's work for many organizations has resulted in nearly $8 million in grant awards.
Schat is a skilled communicator, persuasive writer, strategic thinker and committed to positive social change. Her areas of expertise include family financial security, asset building, community economic development, credit unions, community development credit unions, community development financial institutions, community economic development, microfinance/lending, financial education, earned income tax credit programs, arts and music, and human services.
Schat has a Masters Degree in Social Science from San Francisco State University a BA from The American University in Washington, DC in International Studies and Economics. She is a dual national with the Netherlands and has toured worldwide as professional musician. She lives with her family in Santa Cruz County.
Jon Luini, Founder/President, Chime Interactive
Supporting nonprofits has always been important to Jon and he has a long history providing donated and discounted services, as well as founding and serving on the board of nonprofit organizations. Jon currently is a member of the San Francisco/Bay Area Little Kids Rock Board and is a co-organizer and speaker curator for TEDxSantaCruz. Previously, Jon co-founded the Popular Noise Foundation and the Bay Area Streaming Media Organization (BASMO), spent a number of years as Chair of the Parent Committee at Simcha Pre-School, and has donated services to The Santa Cruz Toddler Center, More Than Just Commerce, Camphill Sventlana USA Foundation, and has provided free services as the delegated manager for a number of .CA.US domains since the early '90s. Also in the early 1990s, he co-founded the "scruz-sysops" - an organization of some of the first free public computer systems connected to the Internet via UUCP.
Read more about Jon in About Chime.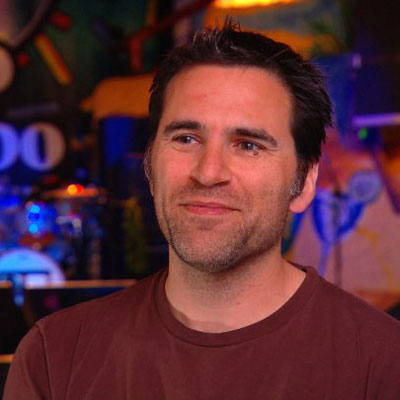 TESTIMONIAL
Sheila did an outstanding job and substantially increased the funding of Santa Cruz Community Credit Union. Her strategic approach, extensive independent research and writing skills, and her ability to shape a successful program and proposal secured nearly $6 million in grant and loan funding within a 14-month period."
Ginger McNally, Principal, Mission + Money Matters and former CEO of Santa Cruz Community Credit Union