PRESS & PRESENTATIONS (ARCHIVE)
These archives represent old news from 1993 - 2000.
For more recent projects, please visit the news section.
Chime founder Jon Luini was identified as one of the "Top 50 People To Watch In Cyberspace" by Newsweek (Feb 27 1995), named in the "Top 100 Multimedia Producers" by AV Video and Multimedia Producer magazine (Nov. 1996) and has been spotlighted in numerous other publications over the years.
He has also spoken at and chaired panels at a variety of international conferences including Internet World (London), Mac World, Canada Music Week, North By Northwest, NARAS Music & Multimedia, Streaming Media West, Bandwidth Conference, Noisepop's Industry Noise, and SF Music Tech Summit.
A short list of some of the press covering Chime-related projects is included below. Those done under Chime's former name "Evolve Internet Solutions" are noted with (evolve).
5/00: Metallica Chat Re: Napster Lawsuit (chime)

Pre-event and on-location co-ordination for Metallica with ArtistDirect and Yahoo for this unique chat (over 29,000 questions were submitted by fans within the 1-hour chat). [ transcript here ]
11/99: Grateful Dead Box Set Promotion (evolve)

Production and co-ordination of promotional web site for the first Grateful Dead box set, "So Many Roads (1965-1995)". Included was exclusive downloadable and streaming bonus tracks, a special premiere video, fan essay contest, and more. Technology partnerships with Apple, RealNetworks, LiquidAudio, and Microsoft.
9/99: Garageband.com Launch (evolve)

Consulted as colporteur advising on business model, featureset, and community building for Garageband.com from April - September 1999 (through launch).
6/99: FasTV's Wimbledon Coverage (evolve)

Network consulting for FasTV's Wimbledon 1999 coverage from London.
1/99: The Other Ones Web Event (evolve)

Production and co-ordination of an event for members of the Grateful Dead's live web event (chat and performance) which also included an exclusive MP3 bonus track.
1/99: Webnoize: anatomy of a promotion (evolve)

Webnoize interview/coverage of the above Other Ones event.
8/98: Live Launches 24-hour Web Camera To Chronicle The Complete Recording of Band's New Album (evolve)

Production and co-ordination of round-the-clock webcam and RealVideo feed of Live from the studio to chronicle the complete recording of band's new album
12/97: Live Local Music To Your Desktop (nineup)

The SF Bay Guardian covers the groundbreaking work of Nineup.
5/97: Sun Software Customer Success Stories: Addicted To Noise (addicted to noise)

Sun Microsystems profiles Addicted To Noise's use of their technology in a brief q&a with ATN Exec VP Jon Luini.
5/97: Webnoize Early Cybercast Stories (mediacast)

Webnoize, as part of their coverage of the advent of webcasting, profiles MediaCast for being first on the scene.
7/96: Pac Bell ISDN Use Profile (mediacast)

Pacific bell profiles MediaCast's use of ISDN for broadcasting live concerts to the Internet. This profile was a regular of the Pac Bell home page for over 3 years.
5/96: Live On The Internet: The Interactive Music Scene (mediacast)

A computer shopper profile of netcasting, covering MediaCast's early role in setting the standards
1/95: SGI Iris Online, Jan 15, 1995 (iuma)

An early SGI success story profiling IUMA.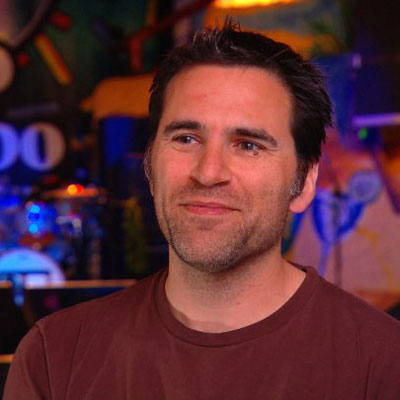 Chime Nonprofit Communications
sheila@chimeinteractive.com
Chime's nonprofit communication division helps drive social change through digital strategy, communications and fund development services.
Chime has a long-standing partnership with the amazing design firm PROD, creating award-winning, ground-breaking sites for artists including MADONNA, BOB DYLAN, U2, BEASTIE BOYS, GEORGE HARRISON, BEN HARPER and many more.
Chime's pool of talent also includes multimedia experts, directors, camera operators, writers, designers, programmers and much more. Whether it's a 3-day, 6-stage video production of 80+ acts at the annual Hardly Strictly Bluegrass Festival, a live webcast from Cabo, or just a quick interactive project, Chime scales effortlessly to meet the need.
Talented people who we're proud to have been part of numerous projects (past, present and future) include Jon Fox (Digiwalla), Arthur Rosato, Jarid Johnson (SF Visuals), Steve Voisin (SOV Interactive Media), Chris Sentovich, and Patrick Spohrer.