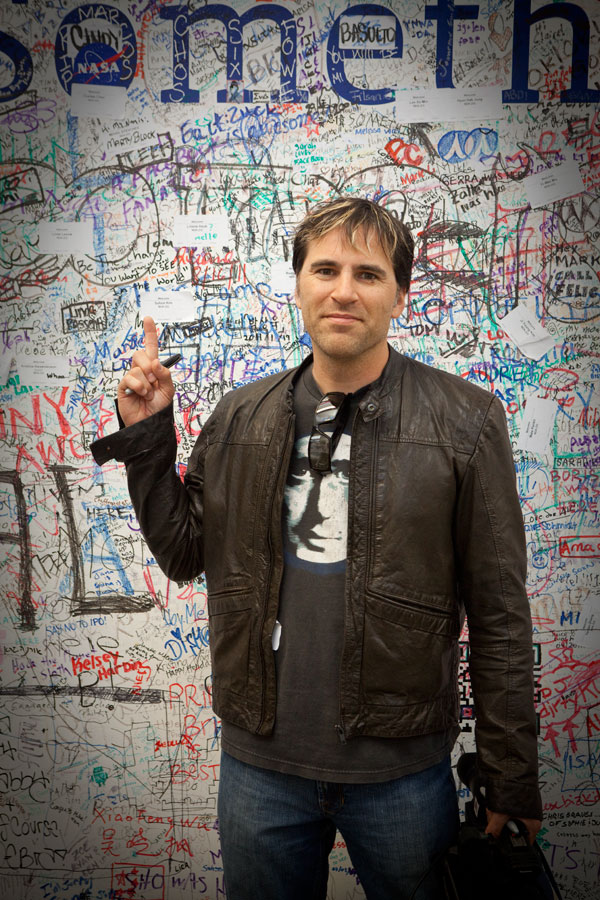 (Jon in front of the "wall" at the Facebook corporate HQ)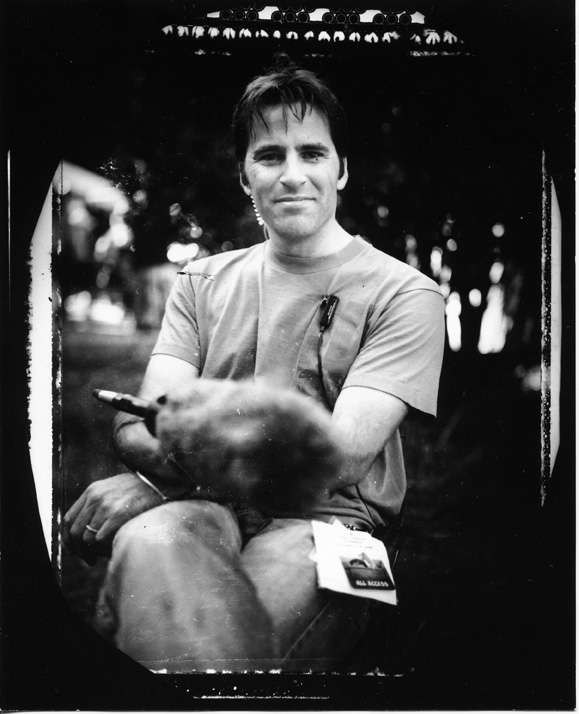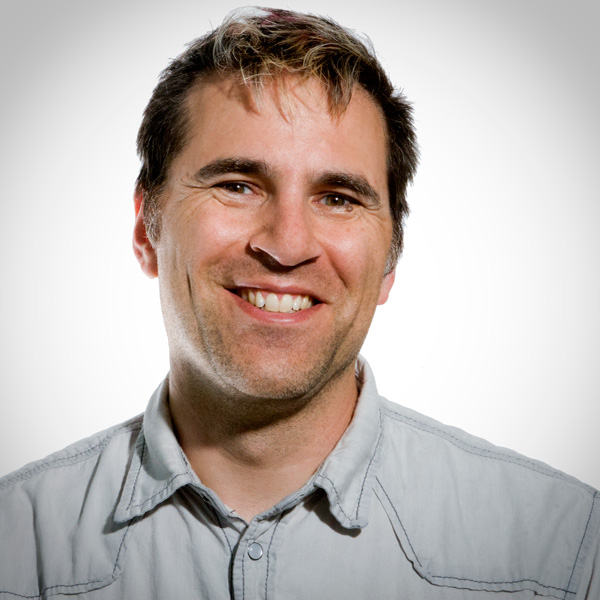 Chime founder Jon R. Luini has been in the trenches exploring and helping define the digital world since its birth over 30 years ago. In the 1990s he founded three companies that early on demonstrated the potential of music and entertainment online: the first online music destination site (IUMA, 1993), the first online rock-n-roll magazine (Addicted To Noise, 1994), and the first webcasting company (MediaCast, 1995).
Jon saw the Internet bubble inflate and explode, dodging numerous big money buyouts and attacks by hungry lawyers and in 1998 formed Chime Interactive to return to working directly with artists, management, clubs, booking agencies, and other organizations to conceptualize, develop and implement their digital strategies. His client list is a veritable who's who that has included Bob Dylan, Madonna, U2, Sammy Hagar, REO Speedwagon, the Beastie Boys, Los Lobos, Tom Petty, Radiohead, Joe Satriani, as well as well as hundreds of other artists, labels, and global companies.
He was featured as one of the "Top 50 People To Watch In Cyberspace" by Newsweek (Feb 27 1995), named in the "Top 100 Multimedia Producers" by AV Video and Multimedia Producer magazine (Nov. 1996) and has been spotlighted in numerous other publications over the years. He has been an internationally featured speaker and panel moderator at conferences including Internet World (London), Mac World, Canada Music Week, North By Northwest, NARAS Music & Multimedia, Streaming Media West, Bandwidth Conference, Noisepop's Industry Noise, and SF Music Tech Summit.
Jon is also Communications/Strategy Director and Associate Producer for EG Conference, and has a 20-year history as Video & Webcast Producer for Hardly Strictly Bluegrass. He splits his non-profit time as a board member for Roots & Branches (producer of Sound Summit), a founding member of the San Francisco Bay Area Advisory Board of Little Kids Rock, is a Founding Member and Producer of seven TEDxSantaCruz events and 2019's Vintage TED.
In response to the tragic 2020 CZU Complex Lightning Fire, he created and produced the Love You Madly Santa Cruz Fire Relief campaign, which featured a star-studded 3-hour live stream concert, plus over 80 music videos, generating over $120,000 in relief.
Jon lives in Santa Cruz with his wife, daughters, 2 cats, playing and producing music at any opportunity.
A short archive of some past press covering Chime-related projects is here.
Chime Nonprofit Communications
sheila@chimeinteractive.com
Chime's nonprofit communication division helps drive social change through digital strategy, communications and fund development services.
Chime has a long-standing partnership with the amazing design firm PROD, creating award-winning, ground-breaking sites for artists including MADONNA, BOB DYLAN, U2, BEASTIE BOYS, GEORGE HARRISON, BEN HARPER and many more.
Chime's pool of talent also includes multimedia experts, directors, camera operators, writers, designers, programmers and much more. Whether it's a 3-day, 6-stage video production of 80+ acts at the annual Hardly Strictly Bluegrass Festival, a live webcast from Cabo, or just a quick interactive project, Chime scales effortlessly to meet the need.
Talented people who we're proud to have been part of numerous projects (past, present and future) include Jon Fox (Digiwalla), Arthur Rosato, Kurt Nangle, Jarid Johnson (SF Visuals), Steve Voisin (SOV Interactive Media), Chris Sentovich, and Patrick Spohrer.